Introduction
---
Welcome to WooSignal! Get familar with how WooSignal works and explore the features available.
If you have any questions please feel free to contact us
Requirements
---
To quickly get setup, you'll need to ensure that you have the below requirements.
WordPress 4.4+

Woocommerce Store 3.0+

Android Studio (Download here)
Folder Structure
---
Download and extract the zip. You will find the structure as follows:
| | |
| --- | --- |
| App | Contains the app, open using Android Studio |
| Readme.txt | Information for changelog & version |
Connecting WooCommerce
---
Follow the below steps to connect your WooCommerce store:
Login into your WooSignal account (or create an account if you are new).

On the Dashboard, if you have not connected your store, it will display "Offline". This means you will need to connect your WooCommerce store, select "connect" and add the url to your WooCommerce store e.g. https://www.outdoorshoes.com once added, select "Connect store".

It will ask for an admin user to login so WooSignal can be authorized to connect with your WooCommerce store. If all has gone successful, your dashboard should show "Online" which means your store is now connect!
Connect Label App
---
If you have followed the above steps, you should now be able to connect your app.
Using Android Studio, open the "Label.xcworkspace" file in the package. Once open need to open the Labelconfig file (inside Core [EDIT APP INFO]).

This file contains configuration settings for the app
Linking your WooCommerce store
On the WooSignal dashboard you should have "Manage Apps" on the left sidebar, select it and generate a appKey by clicking "Generate new key". This will create a key for the app to use, copy it and go back to the app.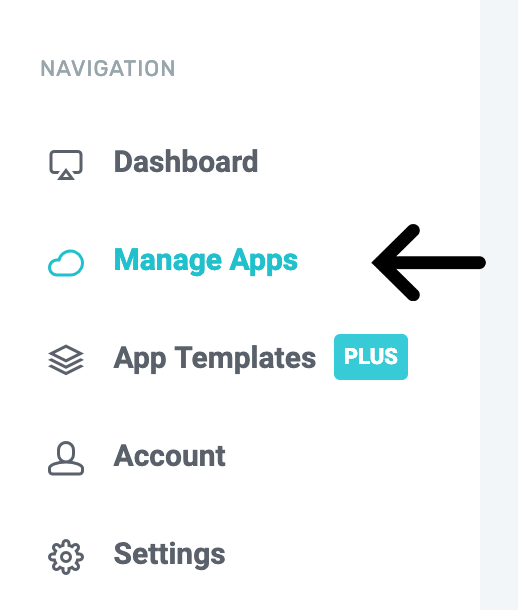 Inside the "Labelconfig" file in Android Studio, look for appKey and update the value like so
const app_key = "paste the app key here"
Once added you should be able to run the app in Android Studio by clicking the run icon at the top
Woocommerce Payment Currency
To change the currency for Woocommerce orders find the following variable inside LabelCore in Android Studio
const app_currency_iso = "gbp" // must be lowercase
// Find your currency code - View Currency Codes
Stripe
---
To connect Stripe to Label you will need to first login to WooSignal, on the dashboard, you will need to connect your Stripe account here

Follow the guide on Stripe, this will authorize WooSignal to connect with your Stripe account.
Once the account is connected it should show "Online" in green on WooSignal which means it was successfully connected. The next step is to copy your StripeAccount and add the value to the app. Next open Android Studio and edit the following variable.
const app_stripe_account = "paste stripe account here"
Note: To change the enviroment to live you will need to turn off "test mode" in WooSignal and update app_stripe_live_mode = true
Credits
---
Icon's made by Freepik from www.flaticon.com